About Brian J. Tewksbury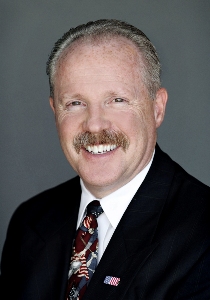 Financial Advisor / Stock Broker / Insurance Licensed Professional / Business Consultant and Entrepreneur experienced in supporting small business owners and start-ups. FINRA License Series 7 and Series 66. California Insurance License #0G81083

Brian enjoys an opportunity to help owners with business plan writing, business development, and trademarking and patent filing as well as Financial Planning to help build, manage and preserve wealth. Retirement Planning is a critical part of life. Brian works closely with Tax Professionals, Enrolled Agents, CPA's and Estate Planning Attorneys. Brian has created a network of professionals to help you eliminate the fears of "out living your money."

Born and raised in New England, Brian grew up in a large middle class family with a love for the outdoors and sports. Educated in both public and private schools Brian attended Keene State College from 1975-1979 where he studied Sociology and Mathematics. After college Brian attempted a career in baseball, playing in the independent Leagues until 1982. With no prospect in professional baseball Brian moved to San Diego and began to build a life on the West Coast. Brian joined The Sherwin-Williams Company in 1984 where he enjoyed a twenty-year career, developing relationships and catering to businesses big and small, with a primary focus on job shops and Original Equipment Manufacturers (OEM).

Moving from Los Angeles to Northern California, Brian met and married his wife Kareen in 1988. Brian is a serial entrepreneur and enjoys giving back to society through organizations catering to disadvantaged youth. After gaining additional credentials from The College for Financial Planning, Brian sought a career in the financial services industry in 2009. Gaining a Property and Casualty insurance license Brian was recruited to join Morgan Stanley Smith Barney, where he added the Life and Health insurance license and gained his Series 7 and 66 securities licenses.

Today, as an Independent Financial Advisor with SA Stone Wealth Management, Inc., Brian enjoys managing a portfolio and helping people with their investment needs and their retirement planning. Anticipating the effects of the Patient Protection and Affordable Care Act (PPACA) Brian made it his business to learn the Healthcare law as well as he could and offer his services to Individual and Family Plans for under age 65 clients; as well as Small Group Plans. Brian gained certification through Covered California Healthcare Exchange and manages this segment of business through HealthMarkets, Inc.

Medicare and Under 65 Healthcare is a critical part of Financial Planning. Brian writes Medicare regularly as some 10,000 "Baby Boomers" age into Medicare every day. Additionally, Brian enjoys educating people on the advantages of the Stock Market, Bonds, Disability Insurance, Variable and Fixed Annuities, Long Term Care and Reverse Mortgages.

Brian is a past member of the Board of Directors of the Calaveras County Economic Development Company. He is also a former "Member At Large" representing Calaveras County with the Central Sierra Economic Development District. He was previously a Commissioner on the Calaveras County Commission on Aging representing District 3. He is an active member of the community regularly attending meetings of the Calaveras County Chamber of Commerce, Murphys Business Association (Past President), Greater Arnold Business Association, Angels Camp Business Association, and the Ebbetts Pass Property Owners Council. As a Property and Casualty licensed agent Brian directs his business through a broker relationship with RLS Insurance.

Brian feels his life experiences prepare him well for an opportunity as your personal and business Financial Advisor. Brian lives in Murphys with his wife Kareen, (their dog Ruby) and enjoys spending time with family (especially the two grandchildren) and friends.